Difference between revisions of "Work in progress on windows layouts"
From GIMP GUI Redesign
 

Line 22:
Line 22:
 
 
 

=== General editing ===

 

=== General editing ===

 
+
 
+
 
+
 
+
 
+
 
+
 
+
 
+
 
+
 

=== Layer compositions ===

 

=== Layer compositions ===

 

=== Graphic design ===

 

=== Graphic design ===
---
Revision as of 15:29, 27 January 2022
Problem statement
We've been carrying more or less the same default layout of GIMP's main window for well over a decade. However, we now ship GIMP with tools grouped by default, which begs for reviewing the layout.
Moreover, there have been multiple requests to introduce workflow-specific named layouts finetuned for commons tasks like digital painting, digital photography etc. with an ability to create your own named layouts.
Research
To collect initial data, we asked users on social media to submit customized window layouts and explain 1) what is their main usecase for GIMP, 2) why they customized the layout like that.
Resulted submissions (however few) can be categorized as follows:
General editing
Layer compositions
Graphic design
Drawing and painting
Photography
Web design
3D-related: texturing, UV etc.
Below is the gallery. Please note that while all users named primary tasks, not everyone submitted more information than that.
General editing
User kirill_rrr: "I only do very basic and general editing, I don't need much from GIMP".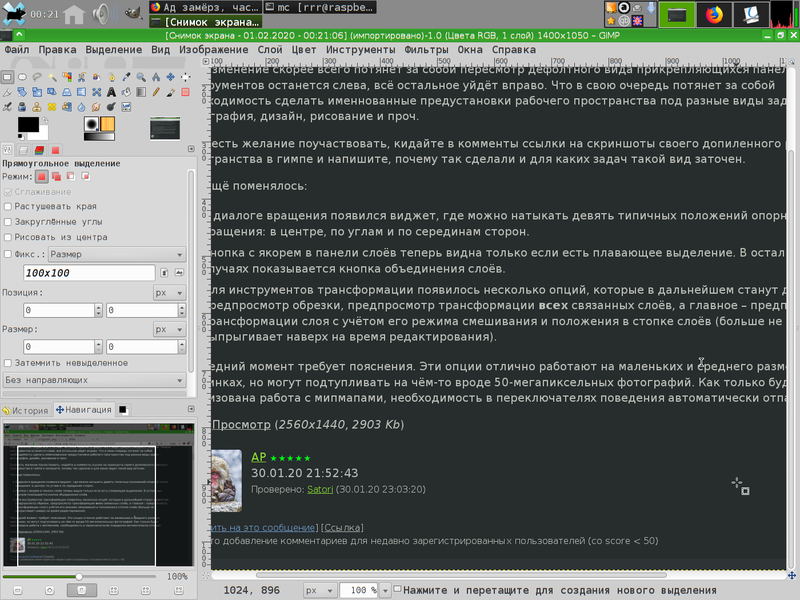 User Brian00298905: "Image manipulation."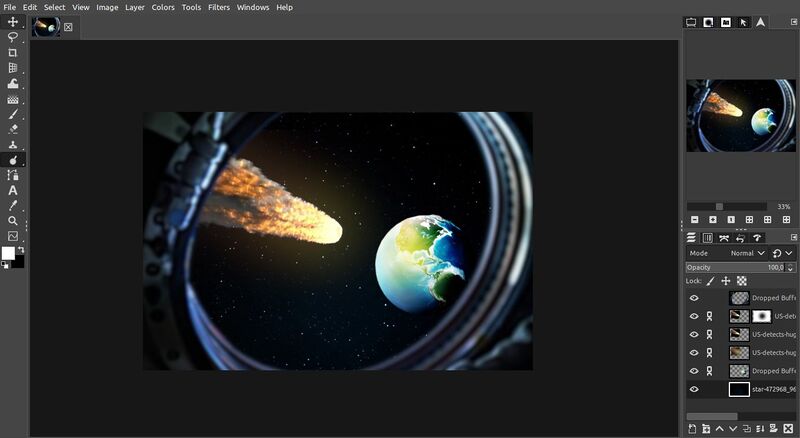 Layer compositions
Graphic design
Drawing and painting
Photography
Web design
Proposal
TO BE DONE